In-house design, engineering and construction management expertise
Solar EPC management
Adapture Renewables' in-house EPC Management team directs all aspects of design, engineering and construction management for its projects. As a long-term owner and operator of its projects, the EPC Management team is committed to each project's long-term success.
Adapture Renewables' in-house EPC capabilities
Deep domain proficiency enables the team to adjust system designs, construction timelines and more in real time, to respond to permitting requirements or unique construction challenges.
Design - Production forecasting, PV system design and equipment selection.
Engineering - Civil, structural and electrical engineering.
Project management - Contractor accreditation, equipment procurement, site management, commissioning and transition to asset management.
Quality assurance - Quality control and testing in the field to ensure the system has been installed to the highest standards, has undergone troubleshooting and performance testing and is ready to generate energy in accordance with all specifications.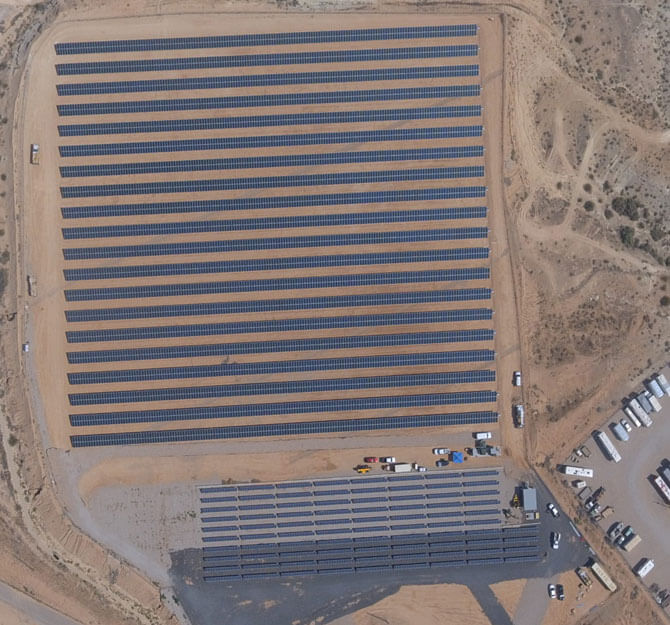 We're proud of our "can-do" approach
The team's deep domain expertise and creative problem solving skills enable them to work quickly and effectively to meet the unique needs of each project.
Engineering expertise at initial siting and project origination to ensure systems are set up for success, right from the start.
Financial stability and in-house capabilities means the team can de-risk projects at their riskiest phase: project construction.
Successful coast-to-coast track record working across a wide range of climates and technologies.
Seamless collaboration with development partners or local contractors whenever necessary.
Featured Project
Hope Farm Solar
Size

12.7 MW DC

Est. Annual Production

17,097 MWh

Operation Date

2019
Learn more about our capabilities
We can help you with every aspect of solar project development and acquisition—from financing and permitting, to construction and interconnection.
We bring flexible capital to each project, allowing us to efficiently transact on assets and to offer partners and offtakers a low cost for capital.
Our "no nonsense" approach to asset operation means we proactively and transparently optimize system production to meet energy and financial targets.