Advancing projects at all stages of the development cycle
Solar project development and acquisition
Adapture Renewables originates solar and energy storage projects and acquires both in-development and operating solar assets. We take a "quality first" approach to project development, choosing projects and markets thoughtfully. Leveraging our in-house team and flexible capital resources, we can ensure development timelines are met, returns are realized and reliable, clean power is delivered to energy buyers on schedule.
Development
From site selection and permitting to system construction
Adapture Renewables offers end-to-end development of quality solar assets.
Takes a deliberate approach to portfolio growth.
Merges tax equity with in-house capital to develop utility-scale solar projects.
Leverages our team of solar industry veterans and in-house developers, EPC managers, project finance and legal experts as needed to complete projects.
Generates investment opportunities through the development and operation of low-risk solar assets.
Generates new revenue streams for landowners in key markets through long-term land leases or purchases.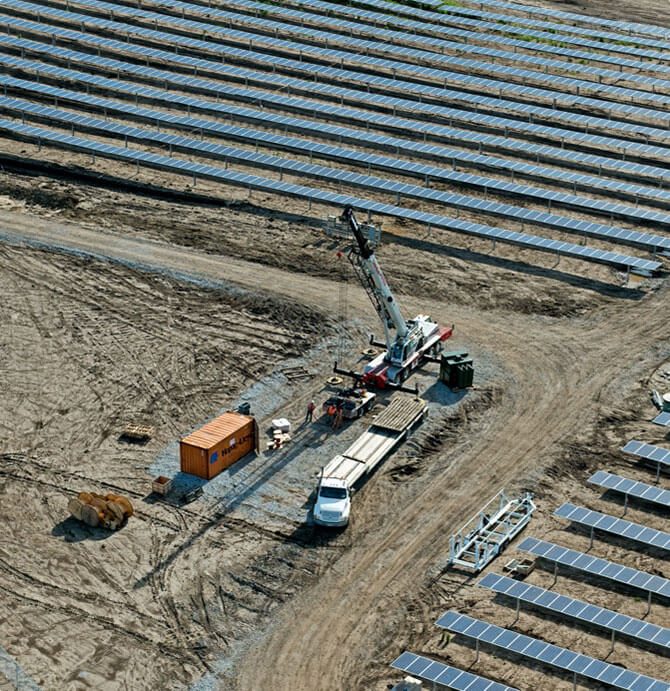 Acquisition
We drive solar and energy storage projects across the finish line
Adapture Renewables advances solar and energy storage projects through all stages of the project lifecycle.
Supports development partners through complex permitting processes.
Taps in-house engineering to streamline design and construction.
Brings flexible, competitive capital to further develop, de-risk and finance projects.
Leverages in-house legal experts to transact efficiently and effectively.
Featured Project
Cloverdale Solar Center
Size

1.4 MW DC

Est. Annual Production

2,249 MWh

Operation Date

2019
Learn more about our capabilities
Our in-house project engineering, equipment procurement, project construction and EPC management capabilities make transactions as efficient as possible.
We bring flexible capital to each project, allowing us to efficiently transact on assets and to offer partners and offtakers a low cost for capital.
Our "no nonsense" approach to asset operation means we proactively and transparently optimize system production to meet energy and financial targets.