Growing a portfolio of high-quality solar assets
Solar asset management
Adapture Renewables' transparent culture, deliberate approach to project selection and exceptional track record contribute to our growing portfolio of high-quality solar assets. As asset owners, we have a direct stake in the full lifecycle of our projects, which means investors, offtakers and partners trust us to deliver on their energy, financial and sustainability goals.
Solar operation and maintenance
As part of our comprehensive end-to-end approach, we provide a full suite of Solar O&M services.
Monitoring energy production across solar assets to ensure peak performance and system reliability.
Using performance analytics to optimize energy production and increase investment returns.
Leveraging trusted relationships with local service providers to deliver best-in-class system maintenance and repairs.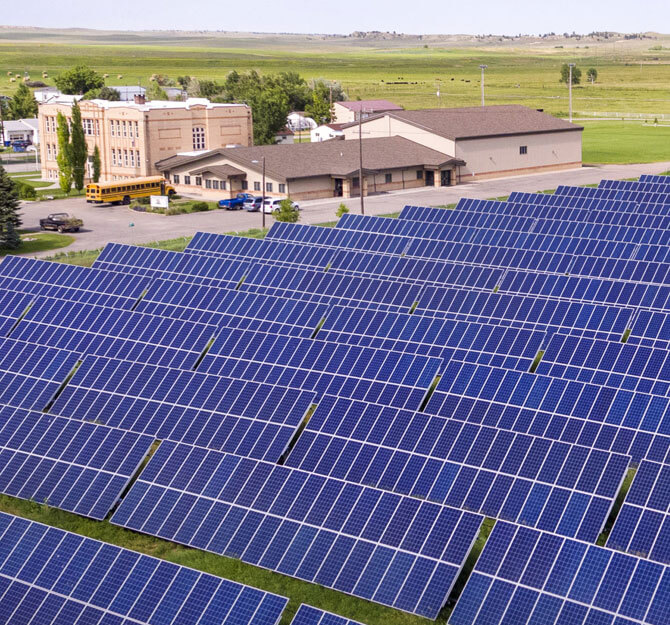 Solar investment
We generate investment opportunities for equity investors through the development and operation of low-risk solar energy assets.
Backed by our relationship with KIRKBI, a source of flexible capital.
Attractive, long-term opportunities through the generation of reliable, clean energy.
A track record of success and strong returns that appeals to financial providers.
Featured Project
Baker City Solar Center
Size

18.5 MW DC

Est. Annual Production

33,694 MWh

Operation Date

2020
Learn more about our capabilities
Our in-house project engineering, equipment procurement, project construction and EPC management capabilities make transactions as efficient as possible.
We bring flexible capital to each project, allowing us to efficiently transact on assets and to offer partners and offtakers a low cost for capital.
We can help you with every aspect of solar project development and acquisition—from financing and permitting, to construction and interconnection.